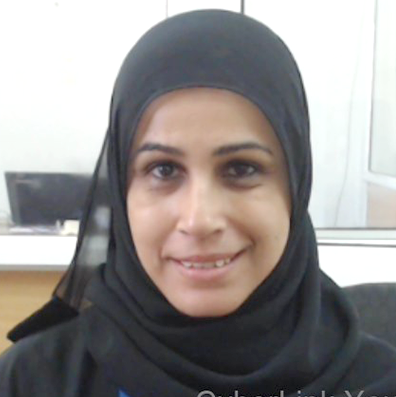 Prof. Suhaila Omar Hashim
Associate Professor and Chair of Department of
Biochemistry & Biotechnology
PUBReC Steering Committee Member
e-mail: This email address is being protected from spambots. You need JavaScript enabled to view it.
Suhaila Omar Hashim is an Associate Professor and currently the Chair of the Department of Biochemistry and Biotechnology at Pwani University.
She is a member of the PUBReC Steering Committee since the conceptual development and planning of the establishment of the Centre. She played a pivotal role in the development of the MoU between KEMRI-Wellcome Trust Research Programme and Pwani University.
Her doctoral studies and postdoctoral research which were carried out at the Department of Biotechnology, Lund University, Sweden, involved the isolation and characterization of enzymes from extremophilic microorganisms for industrial applications. She is currently a CO-PI in a project titled "Piloting and Commercialization of Economically Viable Leather Processing Technology for Environmental Protection and Zero Waste Discharge" whose primary focus is on introducing the technology of using of enzymes in the leather processing industry for a more environmentally friendly process. The project PI is Professor Francis J. Mulaa, University of Nairobi, and the project is funded under the second phase of the Bioinnovate-Africa Programme (https://bioinnovate-africa.org/), which is supported by the Swedish International Development Cooperation Agency (Sida). The total funding for this project is USD 750,000.00.
In the first phase of the Bioinnovate Programme, she was involved in a project titled "Sustainable utilization of agro-industrial wastes through integration of bio-energy and mushroom production". Her role in the project was a CO-PI for the Pwani University component, Kenya, which was undertaken with Kilifi Plantations Ltd as industrial partner. Within this project, it was demonstrated that sisal leaf decortication waste could be used as a substrate for production of edible oyster mushrooms and biogas. Other collaborators in the project were University of DaresSalaam, Tanzania, Addis Ababa University, Ethiopia and their respective industrial partners. The total amount of funding was USD 1.2 million from Swedish International Development Cooperation Agency (Sida).
She is also currently involved in a project titled "The effect of black seeds (Nigella sativa l) individually and in blends with Artemisia annua and Azadirachta indica as a novel treatment for protozoan infections. Role: Co-PI in collaboration with Technical University of Mombasa, Kenyatta University and Kenya Medical Research Institute (KEMRI). Project funded by National Research Fund (Kenya), KES. 13.6 million.
She was also involved in a project funded by the National Council for Science, Technology and Innovation on enhancing coconut productivity through micropropagation, with a total funding of KES 2.5 million in response to a call for women scientists in Kenya. She is currently serving a second term as a member and Chair of the Scientific and Technical Committee of the Kenya Marine and Fisheries Research Institute (KMFRI) Board of Management.