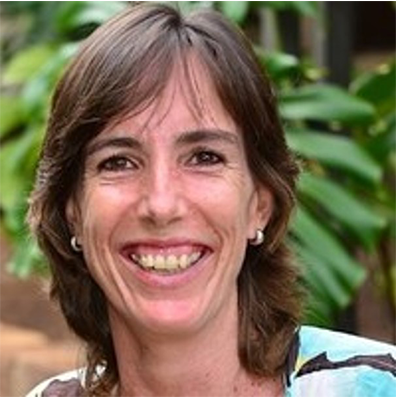 Associate professor in Biotechnology,
e-mail: This email address is being protected from spambots. You need JavaScript enabled to view it.
Santie de Villiers is a South African national living in Kenya since 2002. She is an Associate Professor in the Department of Biochemistry and Biotechnology, the Manager of the Pwani University Biosciences Research Centre (PUBReC) and leader of the Master's programme in Bioinformatics associated with the Eastern Africa Network for Bioinformatics Training (EANBiT).

She lectures Biotechnology, Genomics and Bioinformatics-related courses and also supervises undergraduate and post-graduate students and coordinates local, national, regional and international research projects and training courses. Prior to joining Pwani University, she was a senior scientist with ICRISAT-Nairobi where she worked with international collaborators and national program partners in Africa, doing research on crop Biotechnology, mostly in genomics, genetic engineering and marker assisted breeding applications of ICRISAT mandate crops (sorghum, millets, pigeonpea and groundnut).

She currently coordinates a multi-institutional project on characterizing the finger millet blast pathogen in eastern Africa. She collaborates on various projects to develop genomics resources for finger millet and baobab, exploring coral reef, mangrove and seagrass metagenomics and how to characterize and combat coconut lethal yellowing disease. She is the PU co-PI of the EANBiT project which is establishing an internationally recognised harmonised regional MSc in Bioinformatics since September 2018. She further works to build excellent capacity in Genomics and Bioinformatics at PUBReC through the establishment of international research collaborations and hosting and delivering training courses with these collaborators.